How to Rally Around XTERRA Planet
Join the XTERRA Tribe as we collectively circumnavigate planet earth in true XTERRA human-powered style over 30-days.
Over the past several months all of us have been stuck at home more than we'd have liked. It's made the world outside of our daily lives seem distant and disconnected. XTERRA has always been about bringing people together to celebrate the outdoors and the world around us. This Challenge will help us make the world around us seem a little smaller by making our way all the way around it and raising funds to fight COVID-19 where it is needed most.
The earth is 40,075 km around, and with your help, our Tribe will make its way around it — perhaps even more than once! It's free to enter, and anyone can sign-up, participate and contribute to this global, virtual challenge at any time during the 30-day period.
You can use any means you desire, as long as it is human-powered. When you log your kilometers, they will contribute to our collective total and to our joint progress around the XTERRA Planet.
The Challenge will support GlobalGiving's Coronavirus Relief Fund, to assist communities around the world in their efforts to stop the COVID-19 pandemic. You are invited to contribute by donating to the XTERRA Foundation during the registration process. The first $5,000 in donations will be matched by XTERRA.
Here's how it works:
1. The Challenge: The Challenge spans 30-days, beginning July 15 and ending August 13, 2020. You can enter and contribute at any time within the 30-days.
2. Join the Challenge: Enter our "Rally Around XTERRA Planet Challenge" for free, by signing up at xterraplanet.com/rally or clicking one of the options below. You can participate as:
an individual
a family (one person registers the family and reports the total generated for all family members as frequently as needed
a team (each person in the team signs up under the team name and each team member reports their own kilometers which are cumulated for the team as a whole and to the overall Challenge).
3. Commemorate the Challenge: If you wish to order the special "Rally Around XTERRA Planet" participant t-shirt, add it to your registration or purchase from the link below. You can order and pay for your shirt up to 24 hours after the Challenge has ended. Delivery will be approximately 8-10 weeks after the conclusion of the Challenge.
4. Donate: If you wish, include a donation during registration to XTERRA Foundation which will go to "GlobalGiving's Coronavirus Relief Fund" at the conclusion of the Challenge, and the first $5,000 USD will be matched by XTERRA. You can also donate via the links below.
5. XTERRA Passport: Each participant will receive an email with a link to your XTERRA VR Passport. Use your Passport to show off your participation in the Rally Around XTERRA Planet Challenge. Upload the digital passport to your Instagram or Facebook story and add the unique Rally Around XTERRA Planet Participation Sticker by searching "XTERRA" under stickers. Don't forget to tag @xterraplanet #xterravr on your story for a chance to be featured on our official Instagram. Use this same passport to collect more stamps and participate in future XTERRA Virtual Races.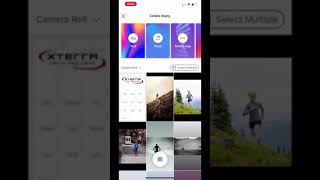 Facebook How to video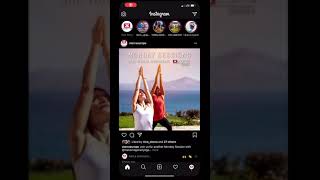 Instagram How to video
6. Rally! Use any human-powered mode of travel you wish. Examples include run, bike, swim, hike, rollerblade, paddleboard, stroller-push, etc. No motors is the only limitation.
7. Track Your Kms: Measure your distance in kilometers via your choice of tracking app, watch, or just measure on a map.
8. Submit Your Results: Update your progress through https://myevents.active.com/xterra. We need your distance in kilometers and mode of travel (eg. run, bike, walk) for each session. Update as frequently as necessary, up to once per day.
Individuals: Upload each day that you participate in the Challenge.
Family: One person is responsible for totaling distance by all family members and method of travel for each day of participation and upload as above.
Team: All team members upload their own total distance and method of travel as they perform it. We will total data for all team members.
9. Keep It Real: We're on the honor system. We trust you to measure and input distances accurately and honestly. We're all in this together.
10. Share The Love: Post photos of your journey on social media using the hashtags #xterravr and #xterraplanet
11. Follow Our Progress: Track the Tribe's progress at xterraplanet.com/rally
12. Questions? If you have questions, email xvr [at] xterraplanet.com
Thank you for being part of bringing our world together – and for showcasing how XTERRA Lives More!
Global Giving
The Rally Around XTERRA Planet Challenge supports GlobalGiving's Coronavirus Relief Fund to assist communities around the world in their efforts to stop the COVID-19 pandemic.
Official RALLY T-shirt
Commemorate your virtual experience with the exclusive Rally Around XTERRA Planet T-shirt. Pre-orders can be placed until August 15, 2020. Please allow an additional 8-10 weeks for delivery.
Please note: Ordering and shipping is available globally. This product is pre-ordered separately from our regular ecommerce site and processed through PayPal. Price includes shipping. All sales final.